Making Epilepsy History, One Step At A Time
When the epilepsy community comes together, amazing things can happen. Even in uncertain times, as we find ourselves now, we find strength in knowing our community comes together as one to support each other.  
How can I get involved?
Sign up and share your story with your network so you can raise awareness and funds to help Epilepsy Foundation New England continue bringing programs to the epilepsy community! 
Set up your own fundraising page
Check out our Walk This Way video series to see instructions about setting up your own fundraising page, customizing your team page, and promoting your page.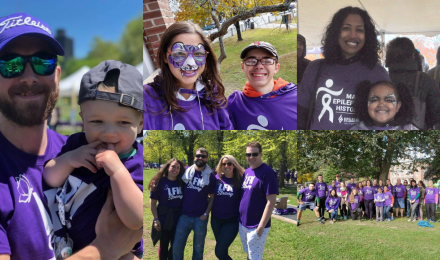 About the Walk Join us on October 29th! The Annual Rhode Island Walk for Epilepsy will be held at Slater Park in Pawtucket, RI. Costume…