Memories In The Making
Operated by Epilepsy Foundation New England, The Purple Camp offers children and their families a friendly and safe environment to experience being at camp and the opportunity to make new friends.
Traditionally, the Purple Camp offers our campers a wide range of exciting and engaging activities including archery, swimming, sports, theater, arts & crafts, music, climbing tower, kayaks and paddle boards, campfire circle, talent show, boating, and games for kids and families throughout New England.
Find A Camp Near You
Filter by state below: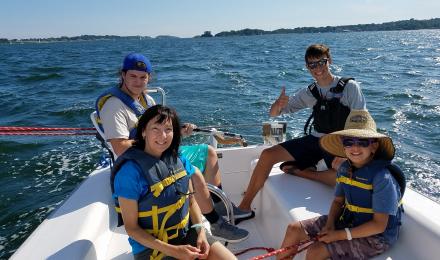 Sail to Prevail, Newport, ri
Adaptive Sailing Camp for all abilities with activities on land and 2 hours of sailing.
Stay Up To Date On Our Camp Offerings
Want to be among the first notified when camp information becomes available? Fill out this form and get your applications in as soon as possible:

Stay Up to Date