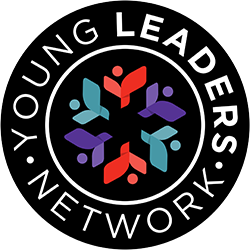 There's nothing we love more than seeing young community members taking the lead on helping others in their community.
That's why we're so proud to welcome new members in grade 8 and older to the Young Leaders Network every year, which has grown to include more than 70 young people from all 4 New England states since its founding in 2016-2017.
What Does The Young Leaders Network Do?
Participants work with leader Chanda Gunn to pick out specific projects they would like to pursue, which most recently include raising money to help pay for service dogs for people in need, public policy advocacy, and supporting Epilepsy Foundation New England through community engagement work such as team participation in our Walks for Epilepsy.
How do I get involved - and where?
In our first year, our in-person programs were held in the Greater Boston area, but in the coming year, we will have programs in Boston, Providence, and Portland -- and we hope to grow even further in other cities!  If you're interested in participating, let us know by emailing Chanda Gunn at @email.
When?
In-person meetings are typically held on the 3rd Saturday of the month from 11:00 AM to 2:00 PM.  Subcommittee meetings are held by phone and are led by a Young Adult Leader. These meetings are set at times which are convenient for the committee members. Be sure to visit our YLN calendar for upcoming events and meetings!
What Should I Expect?
Fun, friendship, involvement, and learning! Last spring, the group met at Northeastern University to learn about how to write "elevator speeches." They then recorded their speeches at the University's recording studio.
The group also met with world-famous author Francisco Stork, who spoke to YLN members about creative writing - inspiring the group to do their own writing! The Young Leaders also volunteered at the Boston Walk for Epilepsy, where they managed younger children's activities, such as face-painting and games.
Last year, several participants elected to go to our first ever Young Adult Retreat, a long weekend of fun and laughter in Southern Maine in April. One participant is selected to attend "Teen Speak Up" in Washington DC. We are now working on other opportunities - connect for more details!
Is Young Leaders Network on Instagram?
Do I have to attend every meeting?
No - but we hope you'll want to!
Is there a fee?
No - members are invited to participate at no cost to you.
Ready to connect?
Email Chanda at @email to get connected and get started!!!
About Chanda Gunn
NH Field Service Manager and Youth Programming Specialist Chanda Gunn leads this program. She is an accomplished ice hockey player known for overcoming obstacles on and off the rink.
 Diagnosed with epilepsy at age 9, Chanda went on to excel at hockey and was recruited to the National Team at age 15. An alum of Northeastern University, in 2004, Chanda was honored with the NCAA Female Sportsmanship Award and College Hockey Humanitarian Award. The following year, she helped Team USA win a gold medal at the World Championships. In 2006, Chanda helped lead Team USA to a bronze medal in the XX Olympic Winter Games, her third Olympics.
An injury forced her to retire in 2009, and she quickly took up the mantle of working with high risk youth as a Teen Center Manager in Greater Boston, and then in the City of Lowell, before taking time away to raise her two children.
All the while, Chanda has been an outspoken advocate and role model for epilepsy, working regularly with Epilepsy Foundation of America, Columbia-based FACES, the Epilepsy Therapy Project, and Epilepsy Foundation affiliates and chapters across the country.