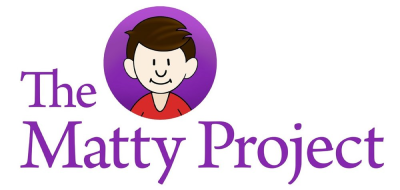 What Is The Matty Project?
The Matty Project and Epilepsy Foundation New England have teamed up to provide family resources, raise epilepsy awareness, promote patient safety, and improve the quality of life for children and families living with epilepsy.
Meet Our Friend Matty
The Matthew Siravo Memorial Foundation, known originally as The Matty Fund, was created by Richard and Debra Siravo in 2003 after their five-year-old son, Matty, passed away from a prolonged epileptic seizure.
Since then, the Siravo family has dedicated their time to raising awareness and supporting children and families living with epilepsy in their home state of Rhode Island and throughout New England.
The Matty Fund brought to life many innovative programs, including:
Building a handicap-accessible playground at Matty's preschool
Creating school-aged epilepsy awareness programs
Connecting with nationally-known epilepsy experts at an annual symposium at Rhode Island Hospital
Establishing research grants for undergraduates at Brown University, hosting a therapeutic horseback riding camp
Creating a scholarship fund for high school students going on to study at institutes of higher learning
Joining Forces With The Foundation
In early 2017, The Matty Fund merged with Epilepsy Foundation New England to become The Matty Project in Rhode Island. As the united entity, Epilepsy Foundation New England/The Matty Project continue to offer a wide range of successful programs, including Camp Matty and the Matty Hatty awareness program, while bringing those programs to the regional areas Epilepsy Foundation New England serves in Massachusetts, New Hampshire and Maine.
My Friend Matty
My Friend Matty Epilepsy Awareness Program is an educational program designed for grades PreK-3. The program aims to educate students about what epilepsy is, seizure safety (basic seizure first aid) and promote acceptance, empathy and friendship.  Students will engage lessons and activities that involve: music, movement, printable literature, a copy of the My Friend Matty story book, coloring pages, art and writing activities.
Request A My Friend Matty Presentation
Request a My Friend Matty presentation and materials by filling out the form below. There are opportunities for schools to have a trained Epilepsy Foundation New England staff member or volunteer present the My Friend Matty program in person (the program lasts approximately 30-45 minutes). Opportunities are available to provide teachers with the My Friend Matty curriculum and materials to implement themselves. We'd love to bring the knowledge, support, and resources of The Matty Project to you. Get in touch and let's discuss scheduling a presentation for your school, organization, or group.
Volunteer
Want to lend a hand to The Matty Project? We're always on the lookout for volunteers interested in spreading the message and making a difference in the lives of children and families living with epilepsy in New England.
Order Books
Drawing from her experience as the mother of a child with epilepsy, Matty's mother Debra Siravo has shared her story in My Friend Matty-A Story About Living With Epilepsy. This colorful and uplifting story tells Matty's story, and how he lived proudly with epilepsy and educated his friends and classmates about seizures. This makes a great addition to any classroom or family collection looking to dispel the myths and stigmas around living with epilepsy.