Together, We Can End Epilepsy
Our volunteers are the lifeblood of our organization. Together, our volunteers make it possible for Epilepsy Foundation New England to get critical resources, information, and support to members of our communities who are living with epilepsy.
The Independent Sector calculates the value of volunteer time as $24.14/hour. Our volunteers contributed over 4,700 hours in 2017. That translates to more than $110,000 in services to the Foundation. Thank you!
Our Volunteer Application Process
1. Fill Out Application
Our volunteer application is available online below. A paper application is also available. To request one, please email Susan Welby at @email or call (617)506-6041 x102.
2. Interview
After we receive your application, you'll have a brief phone or in person interview with Susan Welby, Education and Volunteer Coordinator.
3. Reference Check
Following your interview, we'll call the reference listed on your application to discuss your qualifications as a volunteer. (Certain positions may require more than one reference.) Be sure to list someone who knows you well!
4. Background Check
Certain volunteer positions, including all camp volunteers, all support services help desk volunteers, and all volunteers working 1:1 with clients, will require background checks.

Become A Volunteer
Thank you for your interest in volunteering with Epilepsy Foundation New England! Our volunteers are critical to the success to our programs and services.
For a list of available volunteer positions, please visit our page on VolunteerMatch!
Apply Today:
Questions? Contact Susan Welby, Education and Volunteer Coordinator at (617) 506-6041 x102 or by email.
UCB Pharma, March 2019
Epilepsy Foundation New England is pleased to recognize a special group of people as volunteers for the month of March. The team from UCB Pharma has generously supported our programs for many years - both through corporate sponsorship and through volunteerism. This special group of people are committed to the well-being of those living with epilepsy and demonstrate their commitment by spending time with our young adults at a recent retreat and attending our camps to be with our kids. They jump in to help with every task from greeting new arrivals, helping them settle in, playing a serious game of "gaga ball," keeping our participants safe as they try new things like rock-climbing, and more. This year, UCB gave our staff the unique opportunity to learn about seizures through a virtual reality experience. Many thanks to Darren Berge, Jason Homowitz, Hugh McGlone, Sunitha Rangaraju, Jennifer Ready, John Silvia, and John Sullivan.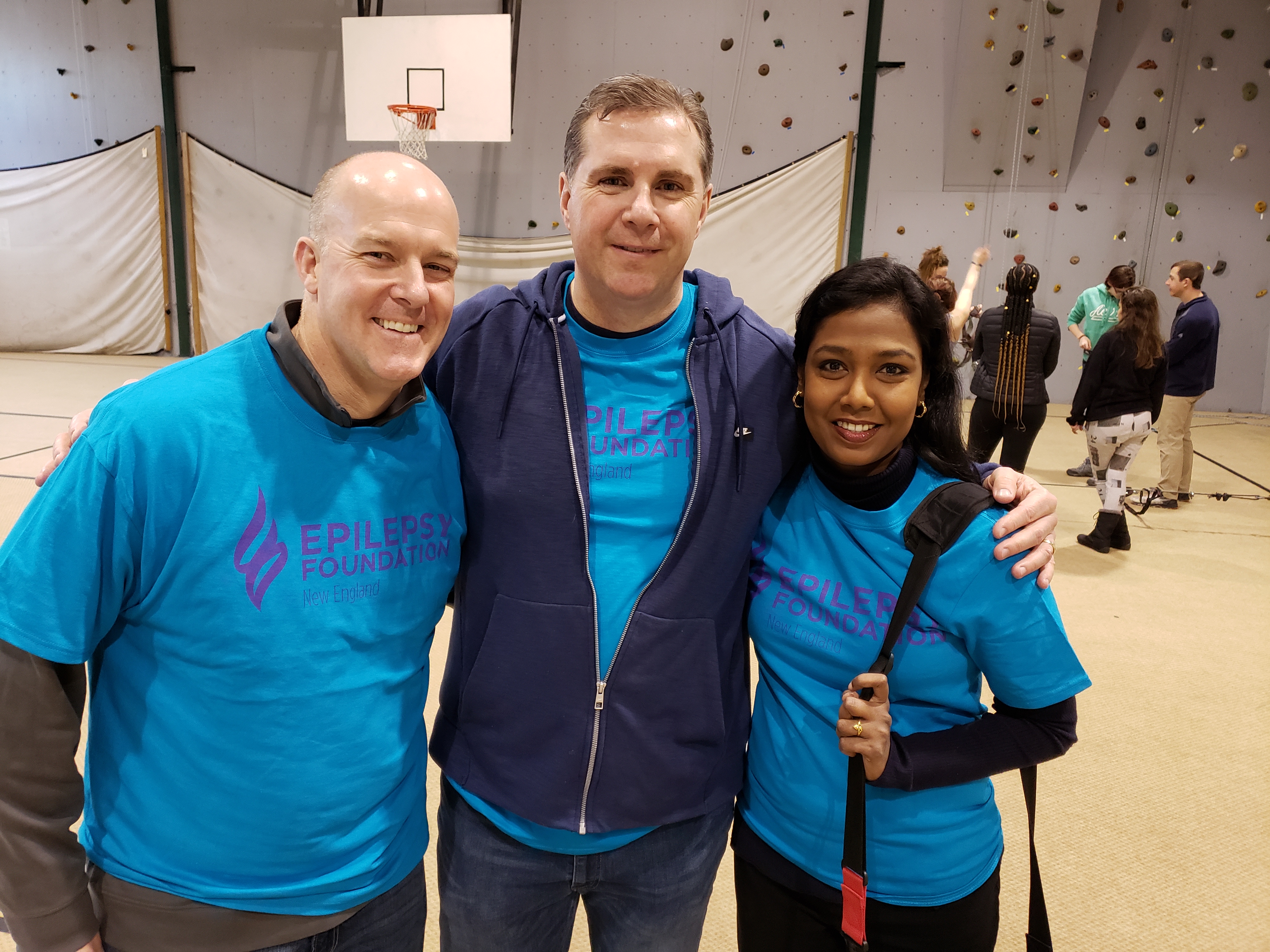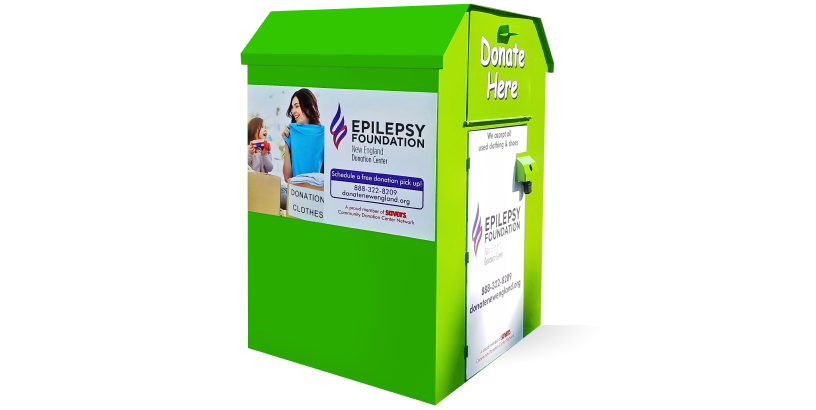 Support The Epilepsy Foundation
Your clothing, dishes, household items, toys, books and more make a big difference. We make donating easy with free, scheduled curbside pickups.