Your Clothing Donations Help Us Do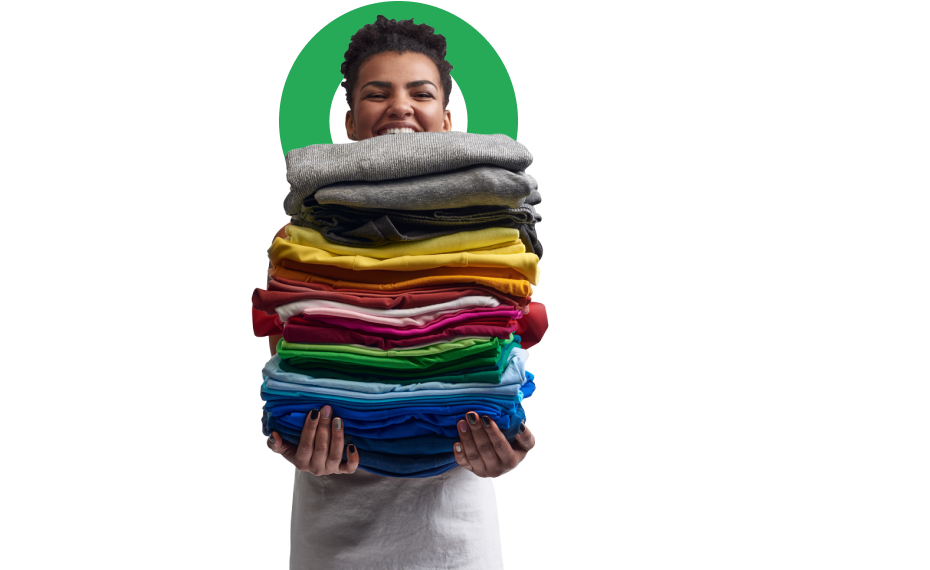 A Little Help Goes A Long Way
Your clothing, dishes, household items, toys, apparel and more make a big difference, with the proceeds from the sale of your donations helping to fund programs and research to benefit those living with epilepsy right in your community. We make donating easy with scheduled curbside pickups.
Schedule A Pickup
We make it easy to schedule the best time for a quick home pickup. All we need is an email to get started.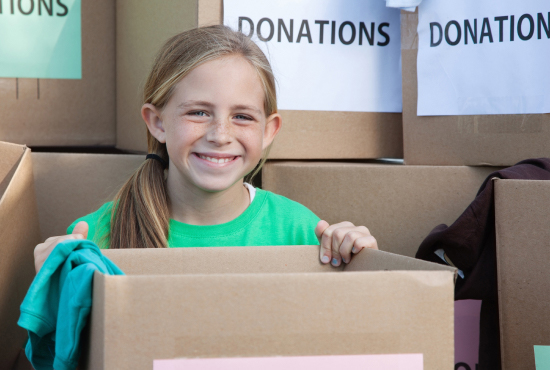 Find A Drop Off
We've got convenient drop off locations all over New England. Enter your ZIP to find the one closest to you.
Have Questions? Chat With An Agent!
One of our agents is standing by to help you get the answers you need. Please fill out the form below to start a conversation. (*) indicates Required Field.

We're proud to partner with Savers, a thrift retailer, putting your donations to the best possible use. 100% of the profit from the sale of your donated items supports the Epilepsy Foundation New England in our mission to assist individuals and families suffering from epilepsy and seizure disorders in New England.

"Every little bit of help goes a long way, and Epilepsy Foundation New England's work providing resources, programs, and information on epilepsy have truly helped those living with seizures in New England enjoy long, healthy, normal lives. Best of all, you know every bit of support they receive from donors and volunteers goes right back into our local communities."
Karen S.   I   Boston, MA
Other Ways To Give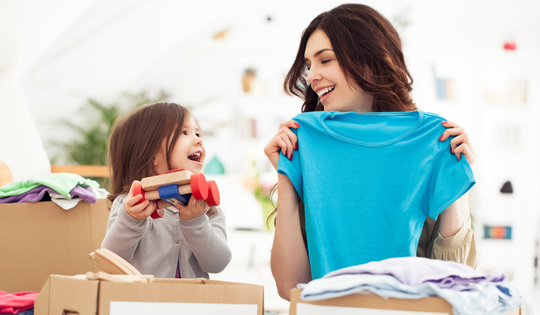 Sponsor A Donation Bin
By allowing the community a place to recycle gently used clothing, you are providing much needed funds for Epilepsy Foundation New England programs, all while also helping the environment. There is no cost or liability to you; we will provide a donation bin that we maintain.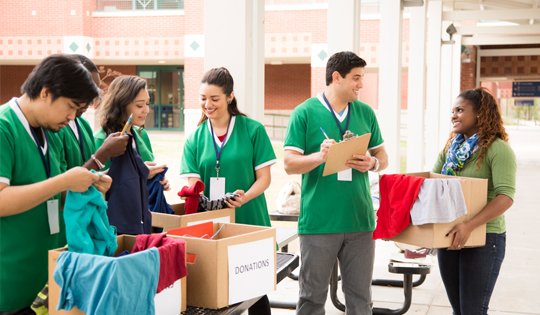 Sponsor A Clothing Drive
Whether held over one day, one week or one month and at any time of the year, a clothing drive is a wonderful way to add a charitable element into the workplace at no cost. Showing your support for our cause may even help boost sales, win customers and attract employees.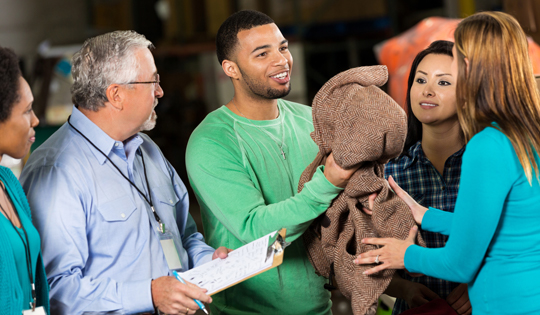 Become A Community Partner
Our amazing Community Partners provide donations of unsold clothing and other items on a regular basis. We are happy to help our Partners schedule timely pickups and keep a record of their donations, and we're always willing to link to our partners information in our social media.

Support Us
With your support, we can stop seizures and SUDEP, accelerate ideas into therapies, find a cure, and overcome the challenges created by epilepsy through education, advocacy and research. Your generous donations are always appreciated.
Cash Donations:
Epilepsy Foundation New England is a 501(c)3 tax-exempt organization and your donation is tax-deductible within the guidelines of U.S. law.
Your Questions Answered
Is my donation tax deductible?
Yes, your donations are tax deductible! For your convenience, our driver will leave a tax receipt taped to your door or mailbox. In addition, when you schedule a pickup via our online form, we will email you a tax receipt. If you donate at one of our drop off locations our attendant will hand you a tax receipt for your donation. You can also find a tax receipt here.
Can I leave my donations on my porch?
We kindly ask that your donation be curbside, at the end of your driveway, or someplace close to the road. Please have your donation less than 100 feet in front of your house, visible, and easily accessible for our driver.
What do you do with the clothing and household items you collect?
We collect your donations, then we sell them to Savers, a thrift retailer. 100% of the profit from the sale of your donated items supports the Epilepsy Foundation New England in our mission to assist individuals and families suffering from Epilepsy and seizure disorders.
Will you take my treadmill?
Unfortunately, we cannot accept large exercise equipment like treadmills or ellipticals, but if you have any weights or other small items, we would be happy to accept those.
When will you be in my area?
On average, we go to neighborhoods every 4-6 weeks. We are in some areas as often as once a week.
What if it rains or snows?
In inclement weather, please put a tarp over the donations, or if you do not own a tarp, feel free to double bag them. The driver will leave your tarp behind. We cannot accept wet items.
What time will my donations be picked up?
Our curbside pickup service starts at 7am and ends around dusk, so unfortunately we cannot give an exact time. The good news is you do not have to be home and, if it is more convenient, you can leave your donations out the night before.
I live in a gated community. Can you pick up donations here?
If an access code or a buzzer system is required, the donations will need to be left outside the main gate. If the gate is either open or manned by an attendant, we would be happy to come in!
I have a lot of miscellaneous stuff to donate - will you take it all?
The good news is that we take a wide variety of stuff, from clothing to household items to small furniture. But we don't take it all. Please take a look at our list of acceptable items, and if you still have questions please call us at 888-322-8209 and speak to one of our agents.
Do you accept really heavy things like TVs and big furniture?
At this time we do not accept furniture. Our trucks are staffed with only one driver so the maximum weight of items we will accept is 50 pounds. TV's are only accepted if they are flat screen, under 27" and in working order.
Do I need to label my stuff for you?
Yes! Please affix the green card you received in the mail or a sign somewhere on your items that says "Epilepsy Foundation" or "EF". You can also write "EF" on the bags or boxes. This way, our drivers will be sure to collect the items that wish to be donated.
I forgot to put out my stuff for pickup. Can I reschedule?
We understand that this happens from time to time. To reschedule, please call us at 888-322-8209.
I scheduled a pickup but my stuff was not taken. What happened?
There are a couple of possible reasons your donation was not taken. It could have been because it was not labeled correctly. It could be that the driver couldn't find your house or donation. It could be that the items were not something we accept. The driver should leave a "sorry slip" for items we do not take or if nothing was left out. But regardless, we'd love to make it right. Please call us at 888-322-8209 to talk to one of our agents.
Are you hiring at the Donation Center?
Yes, we are always looking for committed people to join our team. Please see our Careers page for open opportunities.
Nothing To Donate Right Now? No Problem!
Subscribe to our updates and we'll let you know when the next truck passes through you neighborhood, activities are scheduled in a nearby community center, and when set up new bins close to you.