Board Spotlight: Alison Zetterquist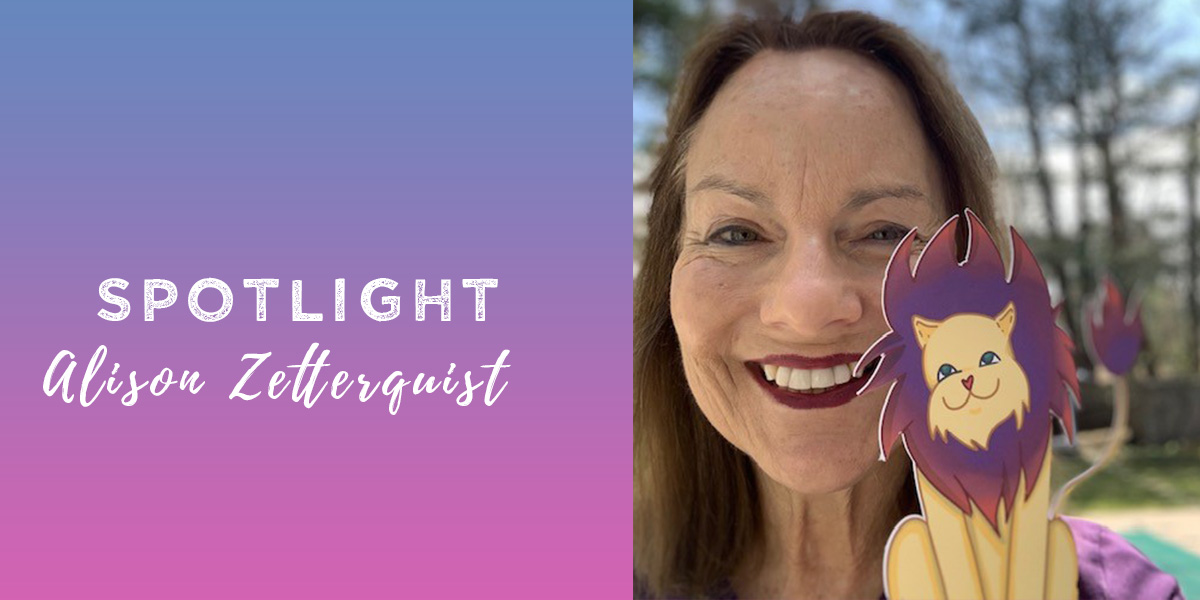 Alison Zetterquist serves as the Epilepsy Foundation New England (EFNE) Vice Chair of the Board of Directors. Alison is a loving mother and wife who has spent most of her career in publishing and marketing. Alison has lived with epilepsy since she was 18. Alison joined EFNE in 2018 and has used her experiences to flip the stigma affecting epilepsy through helping others living with epilepsy.
Tell Us About Yourself:
Now, living in Weston, Massachusetts, with my husband, Eric, and the princess of our household, Pikachu the cat, I couldn't ask for more.  Eric is a conceptual photographer and an Asian art dealer of ceramic antiquities, and he punctuates our lives with endless laughter.  Our son, Cole, is a Wesleyan University sophomore who treasures good friends and has a great love of the racket sport Squash. 
But that's where I am now.  Starting out in Boston, my life has been spent in New England, with side stints in Long Island, where I grew up, Philadelphia, where I sent to college, and New York City, where I started my career.  For the greater part of my life, I worked in college textbook publishing at Random House, McGraw-Hill, Houghton Mifflin, and Cengage Learning.  I was fascinated by how people learn and, while in marketing, what appeals to instructors and students beyond what the words on the page say.  It kept me going, while I always learned more.
I began working as a volunteer at Epilepsy Foundation New England in 2018.  Apart from my family, it has given me my most profound joy, knowing the difference we can make in the quality of people's lives by giving them community, support, and advocacy, fighting all the while to end epilepsy.
What is your connection to epilepsy?
My tonic clonic epilepsy was diagnosed when I was 18.  First striking me in my high school hallway while classes were changing, I suffered a blow to my self-esteem and felt that I didn't belong to the natural flow of life. While my seizures were well-controlled with meds, I nonetheless sensed that I was "the other," and that feeling followed me for 32 years.  When I turned 50, I went through a mid-life crisis, so to speak.  Mine took the form of celebrating my individuality plus being angry about the stigma affecting epilepsy.  I went public - and so did my desire to do something to make a difference to others who experienced the same feelings and worse. 
Why did you join the board?
After a year's work at the foundation fighting to get epilepsy awareness and first aid programs in schools, I was introduced to Susan Linn, President and CEO of EFNE.  While my marketing background had "gotten me in the door," Susan and I developed a kinship over our fight against stigma.  After considering how I might best serve the foundation, she asked me if I would join the Board.  Who could say "no?"
Four years later, I serve as Vice Chair of the Board and am on the Marketing, Programs and Services, Nominating, and Executive Committees.  The first two I lead.  It's an honor, and I'm looking forward to being a part of EFNE over the years to come.