Intern With Us: Join The Epilepsy Foundation New England Team
Few experiences are quite as rewarding as seeing the next generation of community leaders add their ideas to our team of interns at Epilepsy Foundation New England.
Our interns gain useful skills and valuable experience working in the nonprofit sector, all while helping those living with epilepsy right on our communities find the resources, information, and programs they need to maintain a high quality of life.
Interested in interning with Epilepsy Foundation New England? Contact Us Today
An Intern's Voice
"Working as a Community Awareness Campaign Intern at the Epilepsy Foundation New England was an extraordinarily valuable experience for me because it allowed me work with a diverse population of people, all facing one common hurdle: epilepsy.
As a daughter of a mother with epilepsy, and a volunteer of the foundation, I was instantly amazed and excited by the support for the epilepsy community that the foundation provides. From small community programming, to large-scale camps and retreats, I remain amazed and thankful for the boundless support and assistance that the foundation offers.
The most important thing that I have learned from my experience with Epilepsy Foundation New England is that epilepsy is ever-present in our society. It is not only our responsibility to educate ourselves about this all-to-common condition, but we must also inform others to create a responsible and caring community."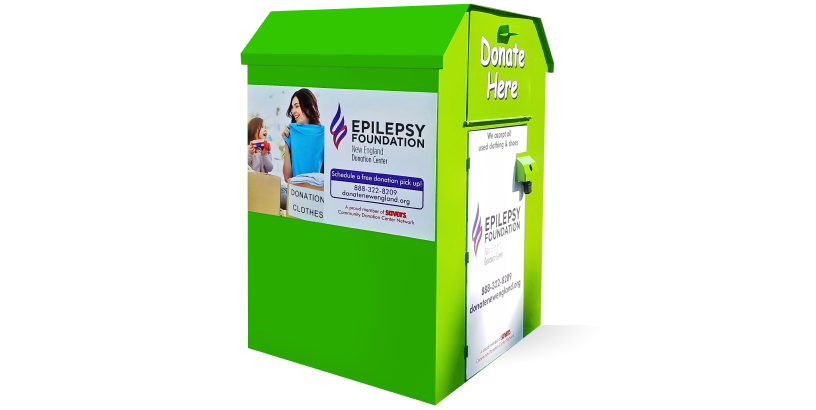 Support The Epilepsy Foundation
Your clothing, dishes, household items, toys, apparel and more make a big difference. We make donating easy with free, scheduled curbside pickups.