Vermont Added To The EFNE Family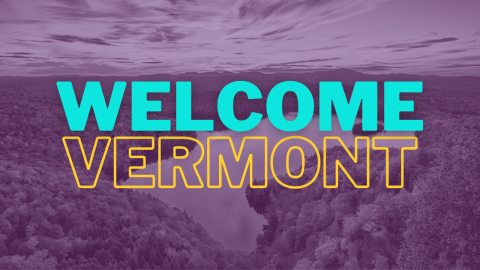 Epilepsy Foundation New England (EFNE) is pleased to announce that our territory is expanding to include Vermont in January. EFNE will serve the approximately 7,000 people affected by epilepsy in VT, starting with support groups in Burlington, Rutland, and online; family and community education conferences and online workshops; a camp for kids and retreat options for older youth and adults; Emergency Financial Assistance for Clients and scholarships for youth; mentoring and resource/referral services; Epilepsy Resource Rooms in locations across the state over the next 3 years; and more. "Our Epilepsy Foundation partners are committed to ensuring VT's epilepsy community is supported, connected, and thriving. This is the right path for us to expand support for the 1 in 26 people who develop epilepsy over their lifetime," said Deb Fennell, Chair of the Board of Directors of Epilepsy Foundation of VT.
EFNE currently serves the 104,000 people affected by epilepsy in Massachusetts, Maine, New Hampshire, and Rhode Island. "We've developed a model that blends regional strengths in management, business, and marketing, with local control and boots on the ground. We're excited to learn more about meeting VT's needs and ensuring we are there to help – from a parent of a newly diagnosed child to an adult living alone in a rural area: we work hard to ensure no one fights alone," said Susan Linn, President and CEO, EFNE.