Striving to Save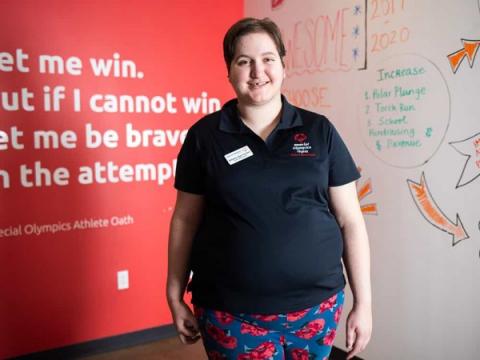 Whether you're facing tax questions or life-planning questions, ABLEnow is an underutilized tool that could help. The following article was featured on ABLEnow's website
---
A few years ago, Allison Van Doren discovered several savings bonds that her grandparents gave her when she was little. While appreciated, the gift would put her over the asset threshold to maintain her disability benefits. Rather than spend the money on something Allison didn't need, her parents researched other options. Initially, they explored moving the funds into Allison's special needs trust, but they found it would be difficult for Allison to easily withdraw the funds when needed.
And then they found ABLEnow.
ABLEnow accounts help eligible individuals with disabilities save money without impacting eligibility for certain means-tested benefits. The ABLEnow Card allows account owners to pay for a range of qualified disability expenses.
For Allison and her family, ABLEnow was the perfect answer not only in the moment but for the long term.
"People with disabilities shouldn't be at a disadvantage for saving, but encouraged to do it —without worrying about their benefits," said Allison's dad, Jeffrey. "People with disabilities also have different and extra costs that many others don't have."
Going forward, the Van Doren family has a financial cushion for those costs. Plus, family and friends can contribute to Allison's ABLEnow account if they choose.
Since opening her ABLEnow account, Allison, who is enrolled at ECPI University to become a medical assistant, has a renewed focus on saving for her future — in turn making her more independent. "I did use some of the money recently to buy a computer for school," said Allison, "but my main goal is to save."
View video clips of an interview with Allison and Jeffery on the Special Olympics of Virginia website.
Allison Van Doren is an athlete and Global Messenger with the Special Olympics of Virginia. Learn more about ABLEnow's partnership with the Special Olympics of Virginia. Allison's experience may not be representative of other account owners.