Philips Health Care, October 2018
In October, Epilepsy Foundation New England is pleased to recognize a wonderful group of volunteers from Philips Healthcare.
In 2017, a crew came together from Philips Healthcare to design and build a traveling wall that serves as a beautiful memorial tribute to those in our epilepsy community who have passed away much too soon. The wall is designed to be assembled at each walk as a poignant reminder that none are forgotten.
Susan Welby shares that at each walk there are always small groups of 2 or 3 people to be seen gathering around the memorial wall to pay respect, to remember a lost love one and to grieve the loss and hopefully find comfort in the knowledge that their family member is not forgotten.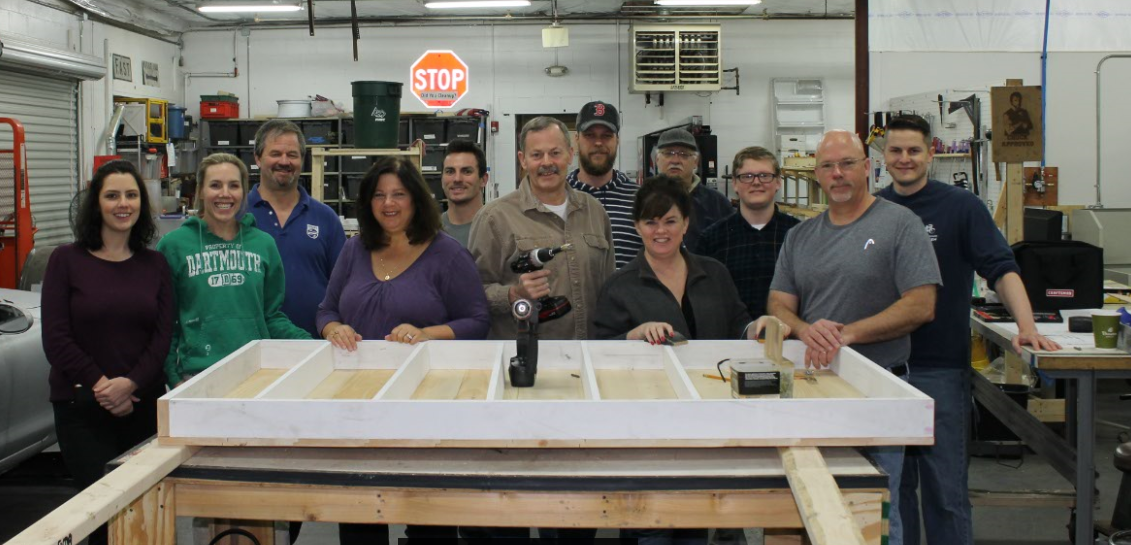 "Philips Health team volunteered at several Purple Camps Summer 2018: Camp Matty Andover, Rhode Island Adventure, and Worcester Adventure. Their commitment to community service is embodied by having their employees traveling many miles and many states away to come help us provide an amazing camp experience. Each volunteer was more willing to help in any way possible to ensure a safe and fun day for our Purple campers. They were also a positive example amongst the rest of our volunteers. Thank You Philips Health team!" says Sarah Specht, Camp Administrator and Field Service Manager for central & western MA.
The volunteers last year for the Memorial wall build were: Mike Blair, Eric Ziegler, Joshua Giroux, Chris Joslin, Jesse Garret, Lisa Gagne, Doug Loetzer, Marylou Graham, and Joe Baranofsky. Volunteers this year for camps and walks were: Mike Blair, Dave Delworth, Joe Smith, Kurt Lipscomb, Doug Loetzer, Mark Donaldson, Megan Herring, Chris Lindsey, and Leroy Zeigler. Thank you!