Kailey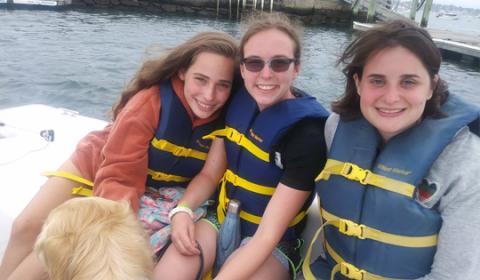 Kailey is entering her senior year at Eastern Connecticut State University, where she is studying psychology. EFNE met with her while she was volunteering at our Purple Camp in East Brookfield, Massachusetts and talked about living with epilepsy on campus.
Kailey meets with her professors at the beginning of the semester to orient them to her potential for seizures. In addition, she works with the university accessibility office and coordinates the assistance of a note-taker and extra time on exams, if needed. Kailey noted:
"This was different from high school, where I wanted my epilepsy to be a secret. If I had a seizure in class and didn't answer a teacher when they called on me, or it was my turn to read out loud and stopped mid-sentence I would just apologize to the teacher after class and leave the room."
Kailey has a very busy schedule outside of school. She works at Atlas Travel in Marlborough, Massachusetts and she recently completed an internship at the Connecticut Center for Addiction Recovery. During the school year, she participates in the 'People Helping People' program with other university classmates. The program partners with elementary schools nearby to provide pen pals to students, visit classes, and sponsor holiday parties.
In her free time Kailey has taught herself how to knit and she enjoys reading and Disney movies. Of course her favorite color is purple.