Jennifer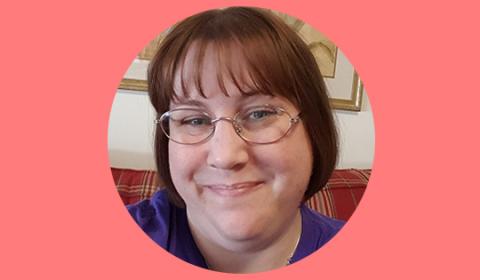 Jennifer Sherry, of Lynn, is a woman who has lived with epilepsy since the age of 15. In spite of the challenges of living with epilepsy Jennifer has used her voice to be a passionate advocate for epilepsy awareness and acceptance.
One activity, in particular, that Jennifer is involved with is the annual "Purple Day!" On March 26th epilepsy advocates worldwide will wear purple and participate in an international grassroots effort to increase awareness about epilepsy. Started in 2008 by nine-year-old Cassidy Megan of Nova Scotia, Canada, Purple Day is a grassroots campaign dedicated to increasing awareness of epilepsy worldwide.
I recently spoke with Jennifer, a local Purple Day Ambassador about her involvement with this important event and some of her plans for PURPLE DAY 2017!
INTERVIEW:
BM: Hi Jennifer, here it is February and you have already taking steps to promote March's Purple Day! What does Purple Day mean to you?
JS: Purple day means to me a special time to show that epilepsy is important and to increase awareness.  I feel that by everybody wearing purple the same day we truly create an epilepsy movement and make a strong statement in support of people living with epilepsy.
BM: How did you become involved with Purple Day?
JS: I first heard about epilepsy purple day in 2014 on the internet. I was excited to see this was happening and I immediately messaged Cassidy Megan, creator of Purple Day, and Debra Joseph of the Anita Kaufman foundation. They both were so welcoming and encouraged me to be an active participant.  I was so thrilled to become involved and have stayed involved as well as staying in touch with Anita Kaufman all these years.
BM: I see you are a Purple Day Ambassador. What exactly is a Purple Day Ambassador?
JS: Purple Day Ambassadors are individuals who commit to promoting awareness of epilepsy in their communities by participating in Purple Day Every Day Initiatives, hosting epilepsy awareness events, or distributing information about epilepsy in their community.
BM: How does one become a Purple Day Ambassador?
JS: The first step is to make the decision and commitment that you want to do something special for Purple Day.  Then simply go to the Purple Day website  http://purpledayeveryday.org/new-ambassador to sign-up.  Each Purple Day Ambassador can choose to organize awareness activities that best suit his or her local community. The Anita Kaufmann Foundation was a great help in getting me started and they are available to provide you with the guidance and information you need to make your awareness activities a success. We'll even connect you with other Ambassadors in your region.
BM: I know you have already taken steps to "turn Massachusetts purple" on March 26th. What plans are already in place?
JS: I called and talked to Massachusetts Senator Tom McGee and his office helped to arrange getting the Zakim Bridge turned Purple on March 26, 2017. The Senator is very supportive and I have to thank Lori Elrich in the Senator's office for all her help.  They will both wear Purple for Epilepsy Awareness as will US Congressman Seth Moulton. My hope is to get as many Massachusetts legislators as possible to wear purple on March 26th.
BM: How can others join you in helping to make next year's Purple Day a success?
JS: I would love more Massachusetts advocates to join with even more ideas. In fact, I encourage folks throughout the Epilepsy Foundation New England region to become involved.  Do what they can, small local steps, bigger community events.  Whatever they can do will help!
BM: What are some of the ways even one person can help?
JS: I always like to ask our local or national Politicians and ask them to wear Purple on March 26th!  Folks can offer to set up an educational display in their workplace or school to promote education about epilepsy and seizures.  You can easily reach others by sharing Purple Day information and Epilepsy facts on your Facebook and/or Twitter accounts. Have fun and host a social event with friends, family.
BM: These are all great ideas.  Any last minute advice?
JS: Have fun!  Every step is important.  I would also encourage people to share what they are doing with the Epilepsy Foundation so they can promote and recognize your efforts. Everything that happens, large or small, that gets promoted helps to increase awareness for the movement.
BM: That's great advice. And yes, I would encourage folks to share with us their plans and activities. We especially would like to see pictures of your events.
Jennifer, I want thank you for taking the time to reach out to others and we look forward to working together to make Purple Day a success in our area.
To find out more about Purple Day and ways you can participate visit their website at purpleday.org